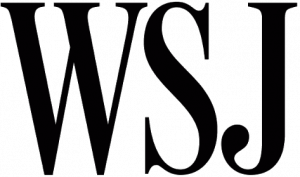 Great bunch of people at Fortress. Courteous and professional. I highly recommend Fortress if you need pre-settlement legal funding.
Chris worked really hard for me and my family. Called me daily with updates, highly diligent! Finally caught up with all my bills. Thank you so much!
Philadelphia, PA | Construction Accident
Pre Settlement Funding for Plaintiffs
Fortress Legal Funding is a premier nationwide legal funding provider to persons injured at no fulat of theirs. There are many benefits from pre settlement funding (aka lawsuit loans) you can obtain cash before your case settles, helping you pay for bills, income replacement, anything you would like. It's your money. Lawsuit loans from Fortress are 100% risk-free because there's no repayment if you lose and it costs nothing to apply. If by any chance you you lose your case, you keep the money we sent you and owe nothing. You only repay if, and when, your case gets settled or is won in court.
While it may be referred to as 'lawsuit loans' or 'settlement loans', pre settlement funding through Fortress are not loans. They're really non-recourse cash advances because in relaity we're invetsing in your case and if there's no settlement then you owe nothing, completely risk freee. Some of the cases we fund are motor vehicle accident loans and other personal injury loans, but we consider all case types on an individual basis. Whatever case type you might have, pre settlement lawsuit loans from Fortress Legal Funding can help you stay off low ball offers form the defendants insurnace company allowing your lawyer the time to get you the award you deserve.
Frequently Asked Questions
Ready to get started? We'll fight for you!
Lawsuit loans: financial aid for those adversely affected
At Fortress, we know the challenges and struggles of those misfotunate hurt in an accident. And conbined with that the legal can work slowly, talking months or even years to resoilve, we arre here for you. We offer you the financial freedom so you can resume a normal lifestyle for you and your family. That's why we provide funding to plaintiffs involved in legal actions. If you are presently involved in case, we strongly feel that we want to make the process of getting a pre-settlement loan quick, easy and effortless.Our goal is to provide outstanding customer service and offer you funds you need at ther lowest cost in the industry
We're all in this together
Our legal team works with your attorneyto evaluate your case so we can provide you with funding. Once we have the necessary information regarding your case, our underwriters and lawsuit loans professionals work hard for your funding approval. Once we present you with the offer in our agreement and you accept the moeny will be sent to you within 48 hours. That is a Fortress guaranty!
Pre-settlement loans: leveling the playing field against Deep pocket insurance companies
Pre settlement loans from Fortress level the playing field from deep pocketed insurance companies. We allow you to decline low ball settlement offers and keep you in the game to get the settlement award you deserve. Allowing the financial freedom helping you pay the bills allwiong your attroney to focus on the matters of law to settle or wins a judgement on your case. The legal process is slow and we understand that the waiting for a case to settle is not something that everyone can indure, especially when you've been out of work because of injuries and the bills keep coming. At Fortress we know this amount of physical, mental, and financial stress is unfair. So we work hard for you to help you and your family be whole again
Pre-Qualifying for legal settlement cash advance is uncomplicated
Finding out if you pre-qualify for legal funding against your pending lawsuit is uncomplicated. If you've been injured at no fualt of your own and hired a lawyer, congratulations, you qualify.
Contrary to traditional loans, such as a house mortgage or car loan whihc reuire employment and credit checks. A lawsuit loan is solely based on the merit of your case. The facts of your legal action is all that matters. Fortress Legal Funding accepts those adversely affected plaintiffs with damages from soft tissue (neck or back injuries), to those needed extensive medical treatment and surgery. And if you require surgery, we can help fund that too.If you would like to know more about Fortress's simple process, find out more and click here
Get the settlement award you deserve. Don't accept low ball offers. Get yourself time for your attorney to fight for a bigger settlement!
Insurance companies take advantage of your vulnerable state by elongating the litigation process even further. As a result, many cash-strapped plaintiffs are gamed into accepting low-ball settlements in exchange for a quick and early close. Don't be a victim of the insurance industry's coercive tactics. Get a pre-settlement loan and gain the financial confidence to last the entirety of your lawsuit, and win the maximum compensation you deserve.
Call us (800) 430-7515 to speak with a knowledgeable and courteous funding specialist today.

Our experts will solve them in no time.